Treatments
Invisalign®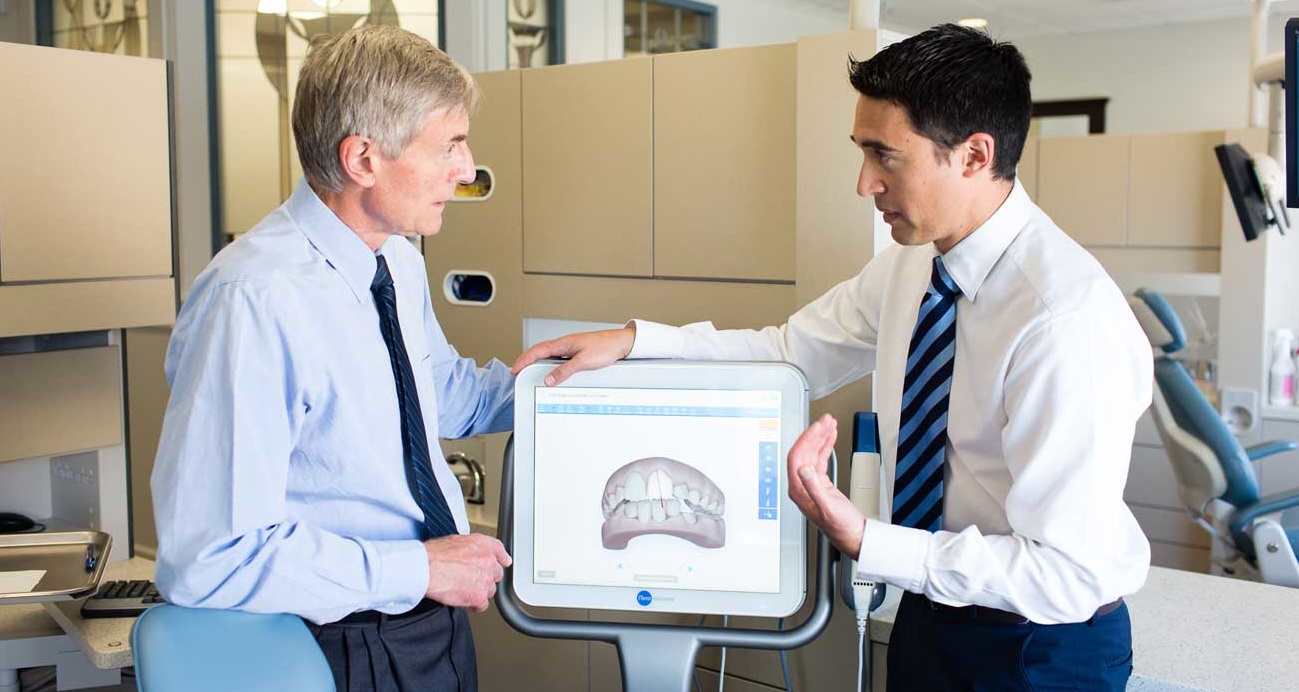 Invisalign® Clear Aligners – Live The Life You Want
Invisalign® straightens your teeth using a series of clear, customized, removable appliances called aligners. It's virtually undetectable, which allows it to fit into your lifestyle.
With our digital scanner, we are able to avoid impressions and show you a simulation of your straightened teeth before you start treatment.
The Invisalign® Advantage
Invisalign® can treat crowding, spacing, open-bites, under-bites and cross-bites.
Although there are clear benefits to Invisalign®, it may not the right fit for some patients. Book an appointment with us to see if Invisalign® will work for you.
Benefits of Invisalign®
Keep eating your favorite foods
Stay active in the sports and activities you love
Keep brushing and flossing just as you normally do, with no brackets or wires getting in the way
Fewer emergency visits, without the hassle of brackets and wires breaking
Invisalign clear aligners are virtually invisible, so people may not even notice you're wearing them